26th Canadian Ethnic Studies Association
Biennial Conference
Postponed to Fall 2021 – see below
Saint Mary's University, Halifax, N.S.
"Immigration Politics, Refugee Crises, and Ethnic Dynamics in the Turbulent 2010s: Canada and Beyond"
Dear CESA Colleagues and Friends,
  Due to unprecedented circumstances relating to the novel coronavirus we have decided that it would be in everybody's best interest   to postpone the 26

th  

Canadian Ethnic Studies Association Biennial Conference, originally scheduled for this October 2020, until the Fall of 2021.
This is not a decision that has been made easily; however, we feel comforted knowing that we are making the best possible choice in      putting the health and safety of our community first. We appreciate your patience in dealing with the uncertainties we have faced and hope that you will remain interested in the postponed event.
We will be communicating updates as soon as they become available.
Thank you for your support throughout these challenging times,
Evangelia Tastsoglou, CESA President
Abdie Kazemipur, Henry Chow, Yoko Yoshida, and Shibao Guo, Executive Committee Members
About the Conference
The Canadian Ethnic Studies Association (CESA) invites panel and/or paper proposals for its upcoming 26th conference on the theme of "Immigration Politics, Refugee Crises, and Ethnic Dynamics in the Turbulent 2010s: Canada and Beyond". The 2010s was a decade in which the issues of immigration policy, border security, rising ethnic tensions, new and ongoing regional and national political conflicts, multiple displacements and escalating refugee crises dominated the news in many different countries – from the United States and Canada in North America to the UK, Germany, Italy, Spain and Greece in Europe, and to China, Australia, Myanmar, and New Zealand in East Asia and Oceania. This dominance was so pronounced that the immigration/ethnic issues became one of the paramount forces in determining the political directions and election results in different countries; they also led to the rise of a new right-wing populist discourse as well as new and old uncertainties about the meaning and possibility of citizenship, identity / sense of belonging, freedom, human rights, and justice. Meanwhile, despite the conservative and exclusionary politics in various western countries, citizens' groups and solidarity movements have emerged or strengthened existing voices that support inclusion and integration of migrants and refugees. Finally, this decade also witnessed technological advancements, which not only changed state organization, the economy and the social world that we live in, but also shifted the methodological landscape, pushing the research frontier in immigration and ethnic studies.
This conference provides a forum to discuss a wide range of issues related to immigration and ethnic dynamics during this turbulent decade, and to offer perspectives for the future.
The participants are invited to address any aspect of this changing landscape, including (but not limited to):
The place of Canada in the global migration scene
The global impact of Canadian immigration policies and practices
The treatment of immigrants and refugees; promises and limitations of Canada's immigration policy
Regional particularisms in immigration policies
Multiculturalism: policy, practice, evidence; and benefits, limitations, challenges
Ethnic diversity and cultural vitality
Implications of the changing global landscape on Canada's immigration and multiculturalism policies
Immigration discourse at a time of rising populism
The interplay of international migration trends and ethno-cultural and religious communities in Canada
The experiences of particular immigrant and newcomer communities
Indigenous populations and relations with immigrants and newcomers
Immigration and the smaller cities and rural areas
The roles, contributions, and challenges of immigration/settlement agencies
Immigrant and refugee youth: health, education and integration issues
Immigrant and refugee seniors
Migration and gender-based violence
Refugees: trauma, survival and integration
Big data and big ideas in immigration and ethnic studies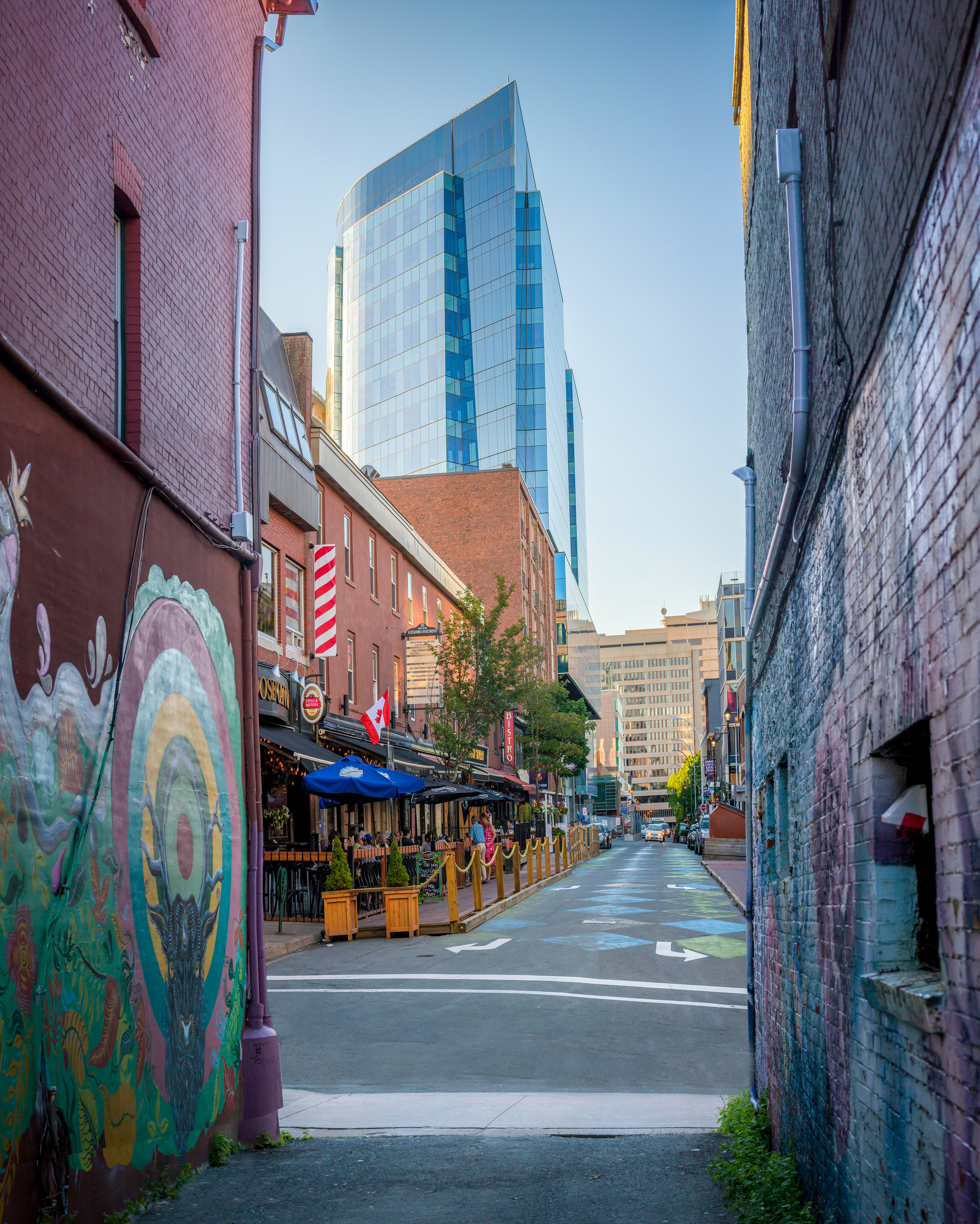 CESA invites theoretical and empirically-based contributions, individual papers and/or fully formed panels, standard papers or presentations in other formats (e.g., posters, roundtables, films), and all the above from a variety of disciplinary or interdisciplinary perspectives.
The venue for the 26th Canadian Ethnic Studies Association's conference will be Saint Mary's University, located in the historic port city of Halifax, Nova Scotia, a vibrant, urban community of over 400,000 people. Halifax is Atlantic Canada's major educational centre and home to five universities, with a long history of immigration, settlement and diversity. Saint Mary's University is located in Mi'kma'ki, the ancestral and unceded territory of the Mi'kmaq. 
Who Should Attend
In addition to members of the Canadian Ethnic Studies Association, the conference will be relevant to a wide range of people interested in history, ethnicity, race, immigration and citizenship issues in Canada and internationally. University professors, graduate students, other researchers and teachers; policymakers and civil servants from all levels of government; those who work in various non-governmental organizations, as well as those involved as frontline workers delivering various kinds of social services – all of these will find that this conference offers them worthwhile information, challenging critical perspectives, and an opportunity to network and discuss important issues with people from across the country and from a variety of academic disciplines and institutional perspectives
Proposals
Conference organizers welcome proposals for papers, panels, roundtables, posters and video presentations that address any of the related topics. Organizers invite submissions from a variety of perspectives, academic disciplines, and areas of study. The deadline for submission of proposals for papers, sessions, panels, roundtables, and poster presentations is February 15th, 2020.  Please watch for further updates.
All abstracts should be no longer than 250 words and will be refereed by the CESA Program Committee. Individual conference presentations will normally be 20 minutes in length, and conference sessions will be 90 minutes. Abstracts should be directed electronically to cesa2020@smu.ca 
The deadline for submission of proposals for papers, panels, roundtables, posters and video presentations is February 15th, 2020.  Please watch for further updates.
Contact Us
Canadian Ethnic Studies Association
Social Science 909
2500 University Drive, N.W.
Calgary, Alberta T2N 1N4
Tel: 403-220-7372
cesa@ucalgary.ca

©2017 Canadian Ethnic Studies Association