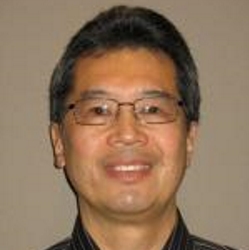 Dr. Lloyd Wong
Lloyd Wong is an Associate Professor of Sociology at the University of Calgary. His research interests include multiculturalism, transnationalism, immigration and citizenship. Recent books include an edited volume entitled Trans-Pacific Mobilities: The Chinese in Canada (UBC Press) and an edited volume (with Shibao Guo) entitled Revisiting Multiculturalism in Canada: Theories, Policies and Debates (Sense). Recent journal articles appear in Journal of Immigrant and Refugee Studies, Canadian Public Policy, Journal of Chinese Overseas, and International Journal. Recent book chapters appear in Mobilities, Knowledge and Social Justice (McGill-Queens Press) and Researching Amongst Elites: Challenges and Opportunities in Studying Up (Ashgate). Currently he is serving as a member of the Expert Advisory Committee for the Canadian Index on Measuring Integration.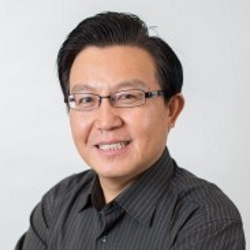 Dr. Shibao Guo
Shibao Guo is Professor in the Werklund School of Education at the University of Calgary. He specializes in citizenship and immigration, Chinese immigrants in Canada, ethnic and race relations, comparative and international education, and adult and lifelong education. His research has been funded by a number of organizations, including the Social Sciences and Humanities Research Council, International Organization for Migration, Asia Pacific Foundation of Canada, and Education International. He has numerous publications including books, journal articles, and book chapters. His latest books include Revisiting Multiculturalism in Canada (Sense Publishers, 2015, with Lloyd Wong), Work, Learning and Transnational Migration (Routledge, 2016), and Spotlight on China: Chinese Education in the Globalized World (Sense Publishers, 2016, with Yan Guo). Currently he serves as President of Canadian Ethnic Studies Association. He also edits two book series for Sense Publishers – Transnational Migration and Education and Spotlight on China.
Editors Emeriti
Dr. Lori Wilkinson – 2012 – University of Manitoba
Dr. Natalia Aponiuk – 2006-2012 – University of Manitoba
Dr. James Frideres – 2003-2006 – University of Calgary
Dr. Anthony Rasporich and Dr. James Frideres – 1979-2003 – University of Calgary
Dr. Howard Palmer – 1976-1979 – University of Calgary
Dr. Alexander Malycky and Dr. Howard Palmer – 1973-1975 – University of Calgary
Dr. Alexander Malycky – 1969-1972 – University of Calgary
Evangelia Tastsoglou
Evangelia Tastsoglou is Professor of Sociology and Coordinator of the International Development Studies Program at Saint Mary's University. She is also an elected member of the Executive Committee of the International Sociological Association (2014-2018). Her research, published in national and international peer-reviewed venues, engages feminist and intersectional perspectives on women, gender and various aspects of international migration; Canadian immigration and integration; violence and migration; citizenship and belonging; transnationalism and diasporas; migration and development. Among her co-authored and (co)edited books are: Women, Migration and Citizenship. Making Local, National and Transnational Connections (Ashgate, 2006); Women, Gender and Diasporic Lives. Labor, Community and Identity in Greek Migrations (Lexington Books, 2009); Contours of Citizenship: Women, Diversity and the Practice of Citizenship (Ashgate, 2010); Immigrant Women in Atlantic Canada. Challenges, Negotiations, Re-constructions (Canadian Scholars' Press / Women's Press, 2011); The Warmth of the Welcome: Is Atlantic Canada a Home away from Home for Immigrants? (Cape Breton University Press, 2015); and Interrogating Gender, Violence, and the State in National and Transnational Contexts, in Current Sociology Monograph Series (Vol. 64:4, July 2016).  Dr. Tastsoglou has served as president of RC 32 (the Research Committee on Women in Society) of the ISA (2010-2014) and chairperson of the Department of Sociology and Criminology at Saint Mary's University (2006-2012). http://www.smu.ca/academics/departments/sc-faculty-staff-profiles-evangelia.html
Elke Winter
Elke Winter is Associate Professor for Sociology at the University of Ottawa and research director of the thematic focus Migration, Ethnic Pluralism and Citizenship at the Centre for Interdisciplinary Research on Citizenship and Minorities (CIRCEM). She is the recipient of the Canadian Sociology Association's John Porter Best Book of the Year Award (for Us, Them, and Others: Pluralism and National Identity in Diverse Societies (University of Toronto Press, 2011) and a member of the Royal Society of Canada's College of New Scholars, Artists and Scientists. Her areas of expertise are theories of interethnic relations, multiculturalism, immigrant and refugee integration on both sides of the Atlantic, citizenship rules and practices.
Clara A.B. Joseph
Clara Joseph is Associate Professor of English and Adjunct Associate Professor of Religious Studies at the University of Calgary. She specializes in Postcolonial Studies, South Asian Studies, Literary Theory, Literature and Religion, and Literature and Ethics. Her monograph, The Agent in the Margin, was supported by the Aid to Scholarly Publications Program and published by Wilfrid Laurier UP (2008); the book was nominated for the Wilfred Eggleston Award for Non-Fiction Prize. Her articles have appeared in journals such as English Studies in Canada, World Englishes, The Toronto Quarterly, and Research in African Literatures. She co-edited Global Fissures: Postcolonial Fusions (Rodopi, 2006), Theology and Literature: Rethinking Reader Responsibility (Palgrave MacMillan, 2006), and two special issues of the journal, World Literature Written in English (2002-2003). Her first book of poetry – The Face of the Other – was published by IP, Brisbane in 2016. She is on the editorial board of ARIEL: A Review of International English Literature. She coordinates the inter-disciplinary Postcolonial Studies Research Group at the University of Calgary.
Dr. Yasmeen Abu-Laban
Yasmeen Abu-Laban is Professor of Political Science at the University of Alberta. Her research interests centre on Canadian and comparative politics (with a focus on North America, Europe and the Middle East). Her published research examines: ethnic and gender politics; nationalism, globalization and processes of racialization; immigration policies and politics; surveillance and border control; multiculturalism and anti-racism, human rights; and citizenship theory.
Dr. Denise Helly
Denise Helly has been a senior researcher at Institut National de Recherche Scientifique, a division of Université du Québec, since 1994. She has a PhD in Anthropology (La Sorbonne, 1975), and has also studied Sociology, Political Science and Sinology. She is a specialist on national and ethnic minorities, citizenship, nationalism, policies of cultural pluralism, multiculturalism, and immigration, discrimination, Islam in the West, and state-religion relationships. She has conducted several surveys on the integration of immigrants in Quebec, published 10 books and numerous articles on topics such as Chinese Overseas, national minorities in China, Chinese in Canada, Canadian multiculturalism, the history of ideas of citizenship and nation, Québec policy towards ethnocultural minorities, and Muslims in Canada. More recently, she has joined European research teams in studying the status of Muslims in Europe.
Dr. Micheline Labelle
Dr. Micheline Labelle is professor emerita of Sociology at Université du Québec à Montréal (UQAM). She was co-director of the Concordia-UQAM Chair in Ethnic Studies and held UQAM's Research Chair on Immigration, Ethnicity and Citizenship. She has published extensively on issues and public policies related to diversity, citizenship, racism, nationalism and transnationalism. She was invited by UNESCO to take part in the elaboration of the Action Plan of the International Coalition of Cities Against Racism and Discrimination. She served on the boards of UQAM's Institut d'études internationales de Montréal, Quebec's Conseil des relations interculturelles, the International Association for Quebec Studies and on the sectoral Commission on Human, Social and Natural Sciences of the Canadian Commission for UNESCO. Dr. Labelle was the first recipient of SSHRC's Thérèse Casgrain Award (1989) and a recipient of the HommageAward (2015) presented by Quebec's Commission des droits de la personne et des droits de la jeunesse in celebration of the 40th anniversary of Quebec's Charter of Rights and Freedoms.
Dr. John Lehr
John Lehr is Professor of Geography in the Faculty of Arts at the University of Winnipeg. His areas of specialty include: Historical geography, Western Canada, Music and Geography, Symbolic Landscapes, and Israel. His research interests include Ukrainian settlement in western Canada, Ukrainian settlements in South America, communal settlements in Canada and Israel, and Provincial parks in Manitoba.
Dr. Lori Wilkinson
Lori Wilkinson is Professor in the Department of Sociology at the University of Manitoba. She specializes in immigration and refugee studies. She is currently the Director of Immigration Research West, a think tank for settlement service organizations, researchers, students, and policy makers interested in unique aspects of integration and resettlement in Canada's western region. She is currently the Secretary of the Canadian Sociological Association, a board member of the Immigrant Centre, and co-chairs the Integration and Civic Engagement Sector Table for Immigration Partnerships of Winnipeg.
Dr. Nelson Wiseman
Nelson Wiseman, an associate professor in the Department of Political Science at the University of Toronto, is a specialist in Canadian government and politics. In 2009, Choice designated his book, In Search of Canadian Political Culture, as an Outstanding Academic Title. A columnist for The Hill Times, Canada's politics and government newsweekly, he has appeared as an invited witness at the Senate Legal and Constitutional Affairs Committee and the House of Commons Procedure and House Affairs Committee. In 2010, he authored an invited brief for the U. K. House of Lords Select Committtee on the Constitution. His most recent academic articles are "The American Imprint on Alberta Politics," Great Plains Quarterly (2011) and "The Quest for a Quebec Constitution," American Review of Canadian Studies (2010).
Meet the Assistant to the Editors
Claire Hutchinson
Claire Hutchinson, M.A., has worked in an administrative capacity at the University of Manitoba for 10 years. She taught English Composition at the University for three years. Currently, Claire is the writer of 19 screenplays and three plays. She was commissioned to write a WWII documentary script, "For the Love of Freedom", for Producer/Director Jeffrey Worthington of Worthington Media, from New Mexico, USA.
Contact Us
Canadian Ethnic Studies Association
Social Science 909
2500 University Drive, N.W.
Calgary, Alberta T2N 1N4
Tel: 403-220-7372
cesa@ucalgary.ca

©2017 Canadian Ethnic Studies Association