November 3, 2021
Please join us as we welcome Anna Triandafyllidou as the speaker for our first session.  Professor Triandafyllidou will be speaking on the topic of Migration and Membership During Pandemic Times, followed by a time of discussion.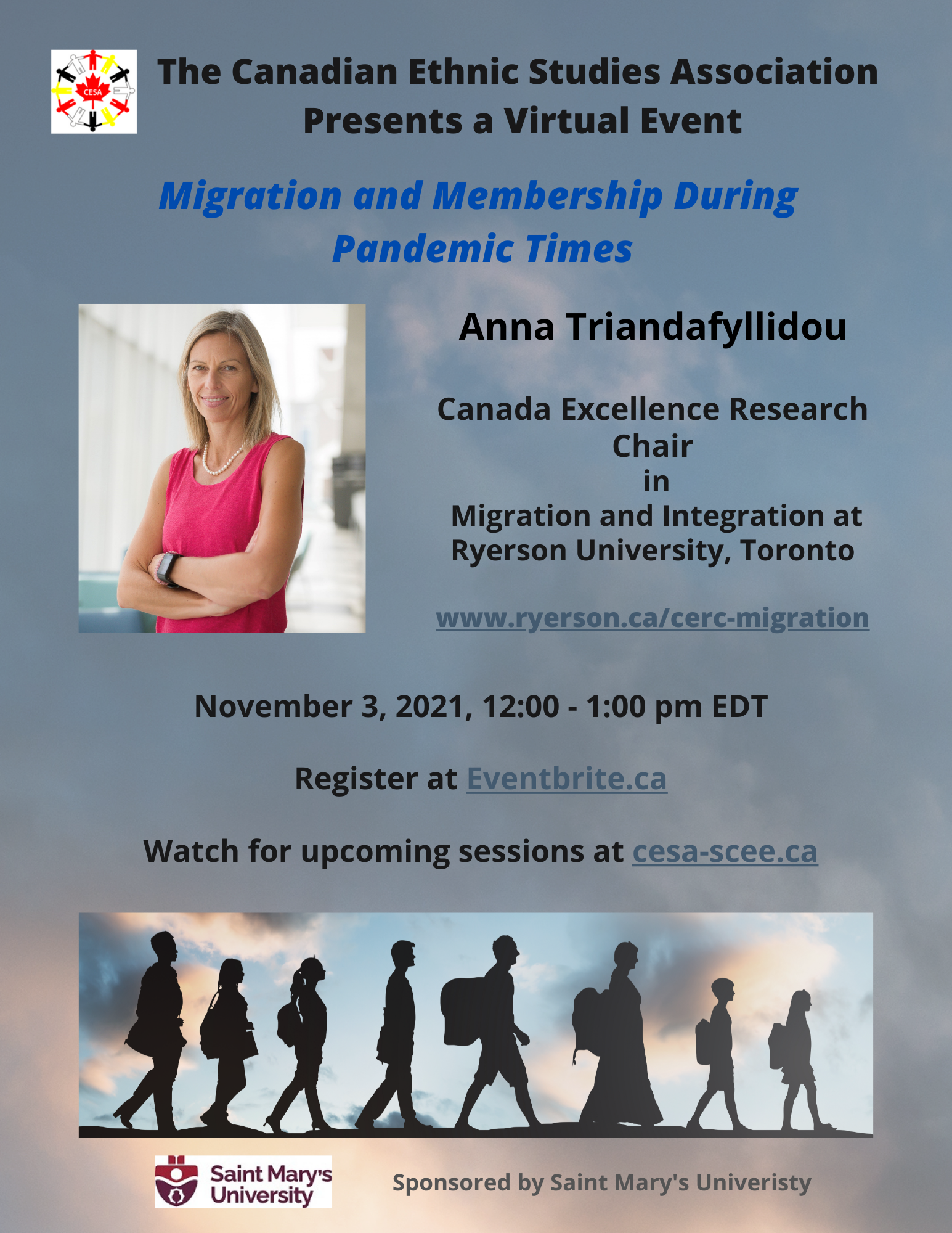 About our Speaker
Professor Anna Triandafyllidou holds the Canada Excellence Research Chair in Migration and Integration at Ryerson University, Toronto. She was previously based at the European University Institute (EUI) where she held a Robert Schuman Chair on Cultural Pluralism in the EUI's Global Governance Programme. She is Editor of the Journal of Immigrant and Refugee Studies, Chair of the IMISCOE Editorial Committee, and member of the IMISCOE Board of Directors. In 2021, the University of Liège awarded Triandafyllidou an honorary doctorate in recognition of her contribution to migration scholarship. Her recent publications include Rethinking Migration and Return in Southeastern Europe (with E. Gemi, Routledge, 2021) and two edited volumes: the Routledge Handbook on the Governance of Religious Diversity (2020, co-ed. with T. Magazzini) and Migrants with Irregular Status in Europe (2020, with S. Spencer, Springer Open). For more information on her work please visit: www.ryerson.ca/cerc-migration and www.annatriandafyllidou.com
Upcoming Sessions
We are planning on hosting our next session early in 2022.  Please check back here for more information as it becomes available.
Contact Us
Canadian Ethnic Studies Association
Social Science 909
2500 University Drive, N.W.
Calgary, Alberta T2N 1N4
Tel: 403-220-7372
cesa@ucalgary.ca

©2017 Canadian Ethnic Studies Association